2022-05-05
Hey, y'all!
I know it's been a good minute since any updates, but I'm happy to finally share what I've been working on over the past 6 months! Shell Out Showdown is coming soon to Steam and Itch.io, and you can wishlist it on Steam now! It's a 2D Battle Royale Platformer Food Fight made for the Bay Area Developers (B.A.D.) Collective's Molasses Jam, which has "turn a violent genre non-violent" as the theme. There will be 3 other games made by local devs released as a part of this longer length game jam, and we'll be releasing all the games from the jam as a pack on Itch, so keep an eye out for updates on that as well.
Shell Out Showdown will also be a part of the Steam's Summer Festival, Next Fest, from June 16th through 22nd, and you'll be able to download the game demo during this time. I'm super excited to play this game with you all and hope that you'll be able to join us during the festival.
On another note, I'm getting back into working on Cloud Miners and will be posting updates on that as development progresses. I've uploaded the Teaser Trailer from MAG West 2020 to YouTube and Steam, so check that out to see where it's currently at in development!
Thank you all so much for the support, I greatly appreciate it. I'm thrilled to finally be releasing a full game and I thank you for encouraging me to continue doing what I love.
-manadream
Dark Star Demo OST on Spotify and more!
2020-11-15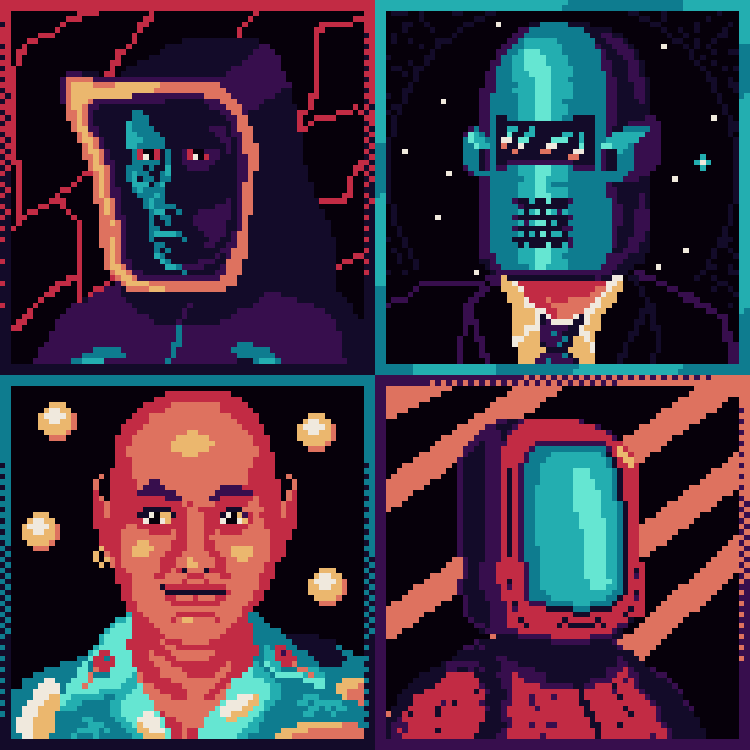 Hey, all!
I've released the Dark Star Demo OST to Spotify, iTunes, Amazon, ect. so you can listen to it however you like! I've been getting great responses for this release and hope you enjoy it as well. Check it out here
In other news, I'm continuing to work on Cloud Miners, and have updated the logo and titlescreen, which you can see on the Steam page.
I'm also working on another game for the BAD Collective's Fall Jam. I'll be posting updates on that soon.
Thanks again for all the support! Hope you're all well!
-Mana
New Music + Cloud Miners Update
2020-10-11
Howdy!
I was hard at work on Cloud Miners over the last few months getting it ready for MagWest festival, which went great! You can see Cloud Miners' festival page for more info.
And now that the festival is over, I took a little break from game dev to work on some music and animation. I hope you enjoy this song and accompanying animation loop!
The full song is here
As for Cloud Miners, I've been making a lot of progress and will soon be in need of beta testers, so keep an eye out for that. In the meantime, check out the updated Steam page with fresh screenshots of some of the new content in the game.
Happy Gaming,
-Mana
See all posts